High-Risk Payment Processing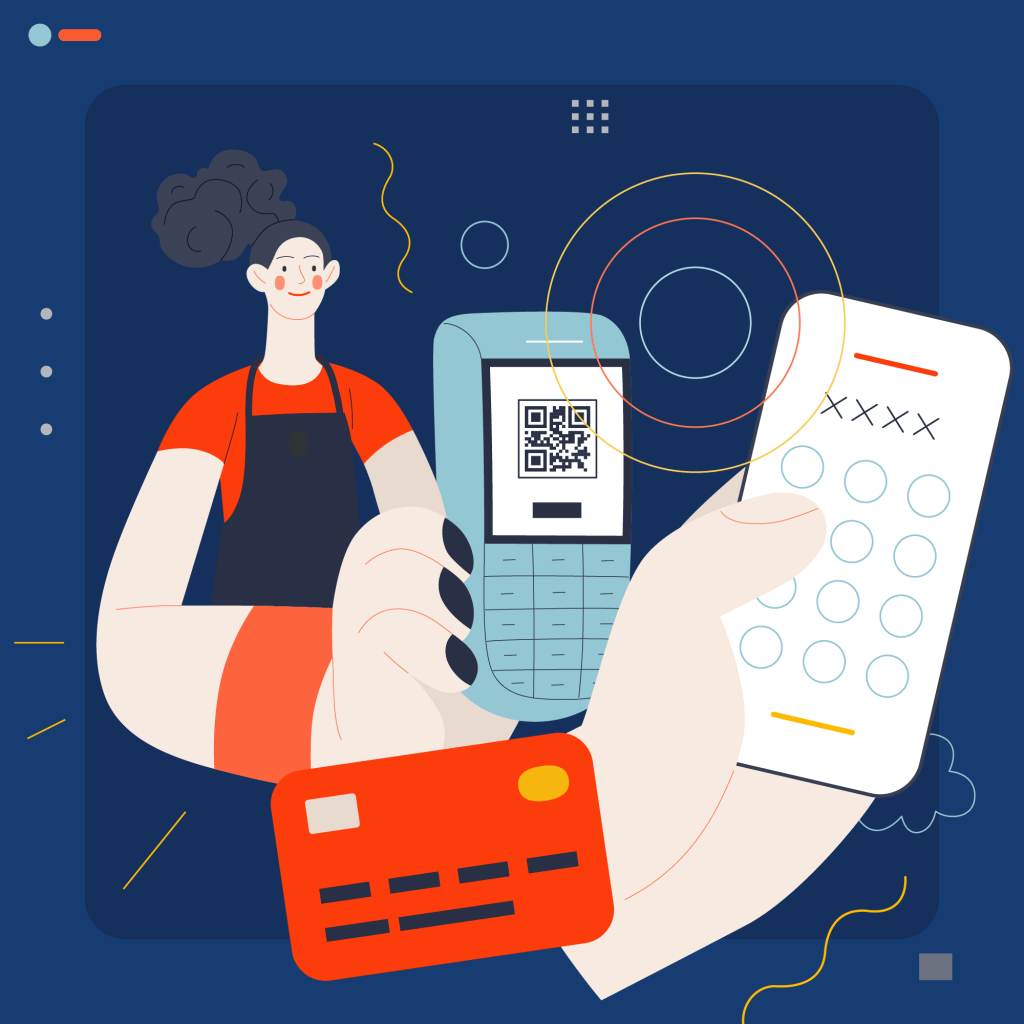 If your business has been classified as high-risk, don't worry! High risk payment processing is not as scary as it sounds. Many businesses are classified as high risk based on their average transaction amount, their industry, or whether or not they offer subscriptions. The term "high risk" simply means that your business requires a different type of merchant account in order to accept payments.
At Merchant Marketing Services, we believe in helping high-risk merchants grow their businesses and reach their full potential. We have the expertise to help you navigate the various high-risk merchant accounts that are available and choose the best one for you. Whether you're looking for ACH processing, check processing or e-check processing, we have solutions that can help.
What Type of High-Risk Payment Processors Should I Use For Higher-Risk Credit Card Processing?
There are many different types of merchant accounts. When searching for a high-risk merchant account it is important to view all payment processor options available to a business. First, merchants should determine the types of payment they anticipate their customers using. Consumers might be more inclined to use credit cards or debits cards while business credit cards might not be as common as ACH or eCheck.
Credit Card Processing for High Risk Credit
One of the most common methods for accepting payments is through debit and credit card payments. Merchants generally turn to credit card processing services as their first way to get set up to accept higher-risk payments. Finding a credit card processor that will provide higher-risk payment services is not always that easy.
High-risk credit card processing can be a challenging and difficult industry to find processors. Merchants will find that a payment processor will prefer to work with lower-risk industries, making the search for merchant services more difficult. This realization for high-risk merchants has led many to consider alternative high-risk merchant account services, other than high-risk credit card or debit card services.
There are many other types of high-risk merchant accounts available for merchants, other than credit card services. One of the most common types of merchant accounts are check processing. Whether that's ACH or eCheck, both types of payment systems allow for fast and easy payment from consumers. This is also one of the lowest-cost payment processor solutions available.
ACH for High-Risk Businesses
The National Automated Clearing House Association (NACHA) continues to tighten its regulations, which increases its classification of various businesses and industries as high risk. This is likely due to the increased volume of sales being transacted online rather than in-person. As a result, many high-risk businesses are looking for new ways to process ACH payments.
Merchant Marketing Services has been at the forefront of this process. Our work in this particular field has given us the ability to grant a high-risk ACH processing account when many other providers can't.
If you're unfamiliar with ACH payment processing and how it works, here are the basics:
ACH payment processing is a service that is offered by the Automated Clearing House (ACH) network. It allows debits and credits to be transferred electronically between members of the network, which include all commercial banks in the U.S., as well as other such entities. It can accommodate both one-time and recurring fees, which makes it a great option for many merchants. If your business offers a subscription or monthly fee, this might be the solution you're looking for.
This type of processing is more secure and less expensive than traditional credit card processing, which makes it an attractive option for high-risk merchants. Having been a pioneer in this space, Merchant Marketing Services is poised to help you get your business on the fast track to accepting ACH payments, despite your high-risk classification.
Many high risker payment gateways do not have the capability to use the ACH network due to the strict regulations of the NACHA, which can hinder the growth of your business. By partnering with Marketing Services USA, your business can utilize an ACH solution and reduce some of the risks and headaches associated with credit and debit card processing. ACH processing is low cost, low risk, and simple to set up.
Accept Payments With Higher Risk eCheck
This type of processing is very similar to ACH payment processing. It requires the use of banking information such as the routing and account numbers, just like an ACH payment. It's basically an electronic form of a paper check. The key difference here is the regulation and legality that go along with an eCheck vs an ACH. Many high-risk businesses that are unable to obtain merchant accounts for traditional credit card processing will opt for high-risk eCheck processing instead.
eCheck processing is an excellent option for your business because it is safe, secure, and fast. The processing gateways for eChecks often have instant verification services that will verify the money in the checking account before completing the transaction. This decreases the risk of accepting bad checks from customers.
When a customer uses an eCheck function on a merchant website or uses a paper check in person that a merchant then converts to an eCheck, the merchant can save the payment information for future billing. Additionally, if the customer wants to file a claim for a chargeback, they have to provide more information than with a typical credit card transaction. As a result, it helps decrease the number of chargebacks that a merchant experiences.
When you partner with Merchant Marketing Services for your business solutions, we will walk you through every step of this process. Protecting your bottom line and your business with secure payment solutions is our top priority. If you want to learn more about high-risk merchant check processing, call and speak with one of our consultants, risk-free.
Check Processing for Higher Risk Payments
If you find that many of your customers prefer to use paper checks instead of electronic forms of payment, we can help with that, too. In this scenario, your customers will write you a paper check for their purchases, but when you process the payment at your point of sale, you will use an eCheck processing platform.
This process basically involves eCheck processing in place of paper check processing. Although you are accepting a paper check, you will convert it to an electronic one for fast, secure payment acceptance. Merchant Marketing Services can help your business set up an eCheck processing gateway to make this process seamless. Your customers won't experience any difference in the service you provide or the way in which their transaction is handled.
Payment options have changed so much over the years that paper checks are all but obsolete. However, some consumers may prefer using them over cash, credit cards, or other options. As a high-risk merchant with an account from Merchant Marketing Services, you have the ability to accept them with minimal risk. This will make both you and your customers feel more secure while processing payments through our merchant accounts.
Finding Credit Card Processors for a High-Risk Merchant Account
There are many questions businesses should be asking prospective payment processors, regardless of how high their risk is. High-risk payment processors can work with businesses from most risk levels, but every payment processor is not ideal for every merchant industry. This means, that businesses looking for a high-risk merchant account in the travel industry will want to find specific processors for their niche. Using a general high-risk merchant account might not be the best decision when travel merchant account solutions exist.
It is imperative for merchants to ask each payment processor about their services, and if they can provide a hIt is imperative for merchants to ask each payment processor about their services, and if they can provide a high-risk payment gateway to handle their high-risk credit card transactions. Having an in-house solution makes it much easier for merchants to get started – and can prevent many issues between the bank and gateway when it's all managed under one roof.
High Volume Payment Gateway for High-Risk Merchant Account Services
Determining the type of payment gateway to use will be affected by the shopping cart installed on a business website, and what service the merchant account provider can integrate into. Unlike many merchant services providers, a payment gateway will work with both high and low-risk payment transactions.
To find the best payment gateway for your website, merchants need to know the acceptable industries of the gateway, the shopping carts they can integrate into, and what companies their merchant services providers work with. While most payment gateways can work with most shopping carts, it's important to double-check before moving forward.
Your Payment Processor for High-Risk Payment businesses
Regardless of the type of processing you choose to use, Merchant Marketing Services is here to help. We have the education, experience, and know-how to get your business on the path to accepting a variety of payment methods and business loans. When have the ability to say "yes" when other payment processors have to say "no".
Give us a call today and have a conversation with one of our consultants about the merchant accounts we offer. We are happy Give us a call today and have a conversation with one of our consultants about the merchant accounts we offer. We are happy to have a no-pressure, no-risk conversation with you about your business, payment gateway, and your payment processing options. We know that choosing a payment processing gateway can be a little scary and Merchant Marketing Services is here to help. Contact MMS to get started with high-risk merchant services today!