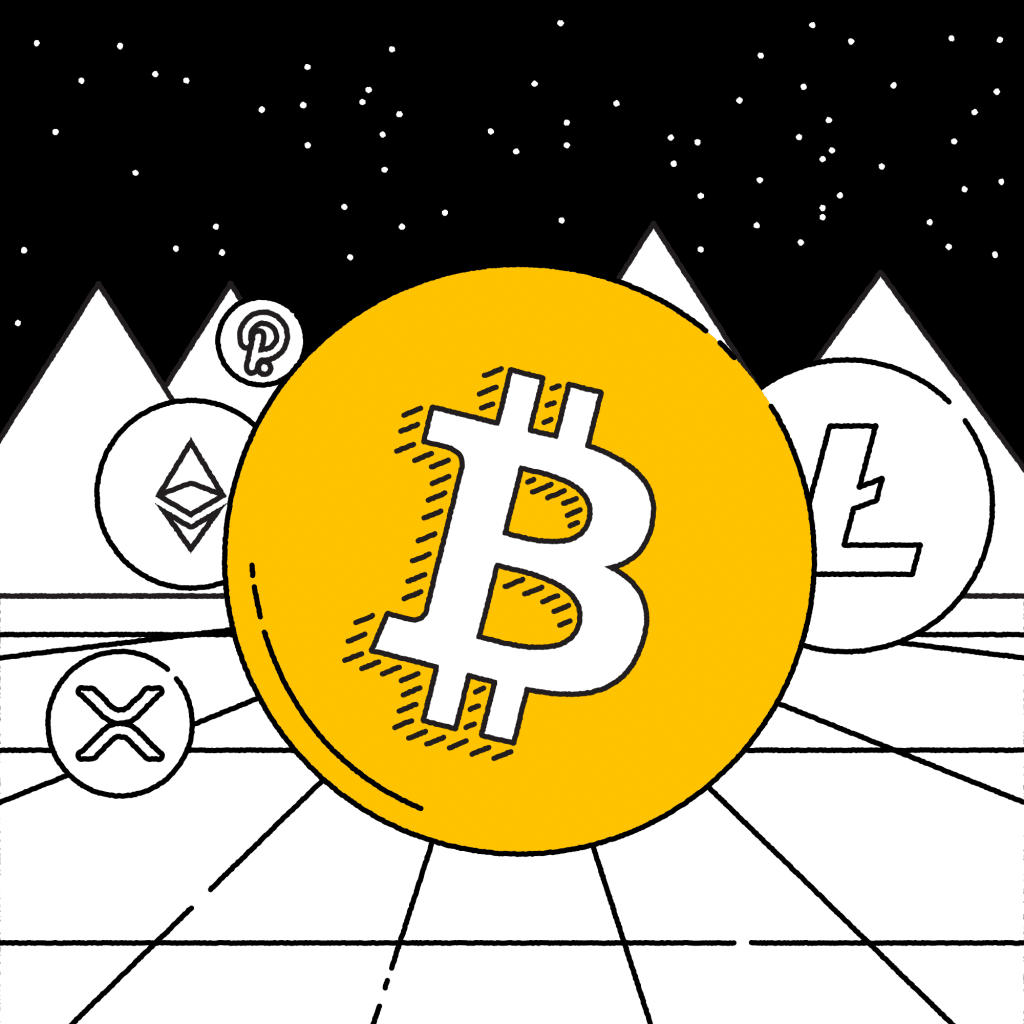 Crypto Payment Processing
As the world continues to move in the digital direction, many merchants are considering cryptocurrency as a potential payment option for their customers. Some business owners steer clear of this option due to concerns about security and/or a lack of understanding. However, crypto payment processing can be a huge asset for your business, especially if you complete a lot of transactions online.
With Merchant Marketing Services, you can be confident that your cryptocurrency merchant account is secure and that your customers' data is protected. We also offer some of the best processing rates available for high risk merchants. If you're considering crypto as a potential form of payment for your customers, you've come to the right place!
What is Cryptocurrency?
Crypto is a type of currency that is 100% digital. It is an asset that is bought and sold online and can be used for a variety of transactions. There is no physical form of crypto like there is for other currencies such as US dollars, euros, etc.
Cryptocurrency is decentralized, meaning that no other entity controls it. Banks can't regulate it and it can be traded across borders and countries throughout the globe. This is one of the main reasons why online merchants offering eCommerce goods and services are often interested in crypto.
Cryptocurrency Digital Wallet Services
There are two basic types of digital wallets that customers and merchants might use:
Single Currency Wallet. This type of wallet is often used by merchants or customers who only do business in a specific type of crypto like Bitcoin, for example. There are a few different types of crypto available, but a single-currency wallet will only allow the use of one.
Multi-Currency Wallet. A multi-currency wallet is a digital wallet that can accept and use multiple forms of cryptocurrency. We recommend this for our clients because it offers more flexibility. You can serve a larger number of people by accepting different types of cryptocurrency. Although Bitcoin is the most popular right now, other forms of crypto are growing in popularity and we want your business to be on the cutting edge.
Benefits of a Crypto Merchant Account
There are a variety of benefits that come with accepting cryptocurrency as a small business from your customers. Not only will it expand your base of potential customers, but it can also help your current customers feel more secure. A cryptocurrency merchant account with Merchant Marketing Services comes with the following benefits:
Lower Transaction Fees. Merchant Marketing Services offers some of the most competitive rates available for crypto payment processing. Allowing customers to use crypto as a payment method could save you hundreds or even thousands of dollars in transactions and other account fees. Crypto incurs much lower fees than traditional credit card payment systems because it is a decentralized system and there is no single entity that controls it.
Security. All cryptocurrency transactions are recorded on blockchain technology. Blockchain is a digital ledger that cannot be altered. Once a transaction is complete, it can't be changed or deleted, which significantly reduces the risk of crypto fraud. This level of account security allows merchants to be confident with all their sales.
No Chargebacks. This is the benefit that is perhaps one of the most enticing for business owners. Due to blockchain technology and the inability to alter a completed transaction, you don't have to worry about chargebacks. The transactions can't be changed! This means that your customers will have to come to you to request a refund. As a merchant, this gives you the opportunity to make it right if something went wrong. It also discourages potentially fraudulent claims.
Global Payment Processing. As an eCommerce merchant, the ability to take payments from people all over the world is critical to your business. Why limit yourself to only customers within the borders of your own country? A Merchant Marketing Services cryptocurrency merchant account allows you to process secure transactions from all over the world, therefore giving you access to more customers and ultimately a higher potential for sales and revenue generation.
Privacy. Customers are hyper-sensitive about privacy and identity theft. As a merchant with whom they do business, it's your job to help them feel secure when completing a transaction on your website. Crypto payment processing requires less personal information than traditional payment methods through commercial banks. A Marketing Services USA crypto merchant account requires only the digital wallet ID and transaction number, which will make your customers feel like their privacy is a priority to you, and it is!
Merchant Account for Cryptocurrencies
Making transactions fast, secure and easy should be the goal of every merchant doing business via eCommerce. The easier it is for your customers to pay for your products and services, the more likely it is that they will turn into a loyal, repeat customer. Merchant Marketing Services has solutions for this as well for all types of account services.
Card-to-crypto payment processing is a way in which we leverage major credit card networks. Doing so allows your payment gateway to process credit and debit payments for crypto payments. This makes the process seamless for your customers, which is a huge perk with dealing with a higher than average risk merchant account transaction.
Crypto Payment Gateway
Accepting crypto payments is very similar to credit card processing in that shopping carts need to be integrated into the merchant's website. Having a crypto payment gateway will be necessary to properly accept cryptocurrencies through any type of bitcoin merchant accounts.
Why Choose MMS for Crypto Payment Processing?
Merchant Marketing Services is a team of cryptocurrency experts who will work hand-in-hand with you to develop the right solutions for your business. We recognize that different merchants have different needs. Instead of a cookie-cutter approach to account set-up, we take the time to learn about you, your business, and your current pain points.
From there, we will work with you to build the right combination of services. Whether that means accepting business credit cards or Ethereum, we can offer merchant accounts in nearly any one of the cryptocurrencies. Give us a call today and chat with one of our accounts specialists!