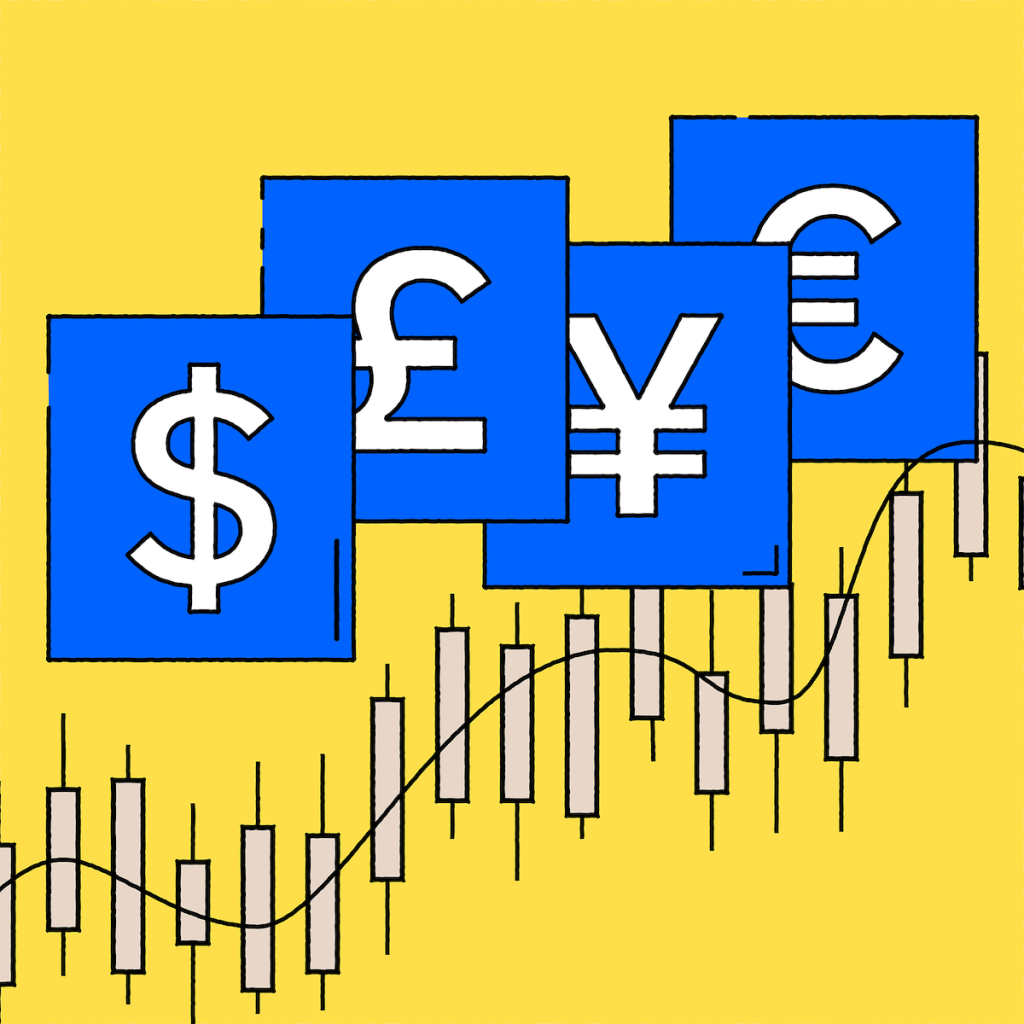 Forex Payment Processing Solutions
If you need assistance with forex payment processing, Merchant Marketing Services can help. We offer competitive rates and customizable solutions to help you grow your business in a safe and secure environment. When other payment processors say no, we have the ability to say yes!
Merchant Marketing Services is your one-stop shop for all things forex and beyond. We have innovative solutions and customizable packages. Let us help you succeed in the forex world.
What is Forex Payment Processing?
The term "Forex" stands for foreign exchange. Forex payment processing is directly related to the foreign exchange trade market, which is the largest trading market in the world. It is a roughly $5 trillion market that is open to trader all over the world, 24 hours per day, 6 days per week. As a merchant, being able to process these payments can mean big money for your business.
Forex credit card processing is the ability to accept credit, debit, and other types of payments from traders. If you have a forex merchant account, it allows you to take alternative forms of payment in addition to the traditional credit and debit card payments that are more common. The forex market is innovative and ever-changing, and it pays to be a business that can offer flexibility and options to traders.
Forex Payment Solutions
If you're in the business of processing trades for investors in the forex market, a forex merchant account is essential. It will give you the freedom to process payments in various forms from traders all over the world. These payments can be accepted in the form of traditional credit and debit cards or a variety of other options. Alternative FOREX payment methods can include wire transfers, cryptocurrency, and prepaid voucher or debit cards to accept payment.
Benefits of Forex Merchant Account Services
Forex trading is big money, which means big potential for growth in your business. Securing a forex merchant account with a vendor you can trust is critical to your success in the marketplace. Marketing Services USA offers solutions that will help you make the most of your transactions and your access to the traders who make them.
Here are some of the benefits of the forex payment processing services through Merchant Marketing Services:
High Volume Processing. A forex account with Merchant Marketing Services will allow you the freedom to process high volumes of transactions in a minimal amount of time. This means more revenue and less processing time, which is great for your bottom line.
High Ticket Processing. If you have some VIP traders who have higher-dollar transactions, we can accommodate that, too. The last thing you need is to lose a high-dollar client because your payment processing is too clunky. We offer simple, easy transactions for your clients to ensure they keep coming back to you.
Processing in Multiple Currencies. Since the forex market is global, your credit card payments will also be so. A forex exchange account with Merchant Marketing Services allows you to process trades in multiple currencies, which gives your business the opportunity to grow in new ways. The more currencies you can accept; the more people you can do business with.
Various Payment Methods. No two traders or customers are the same. Each will have their own preferred payment method, whether it's a big-name credit card or a smaller alternative form of payment. The Merchant Marketing Services forex account allows you to processor multiple forms of payment to accommodate a variety of clients.
Diverse Bank Network. Since the forex market is global, your merchant account should be, as well. We have an extensive network of banks all over the world that help process payments for our clients. This helps to mitigate the risk of being shut down for high volumes of transactions due to dependency on a single entity. Instead, we spread your payment processing across multiple banks all over the world, which in turn allows you to keep accepting payments without the risk of your account being frozen.
Payment Gateway for Processing Forex Payments
Finding a payment gateway provider to manage various payment solutions is important for all merchant accounts online. Simply finding merchant account services that cater to risky merchants will not be sufficient to run a successful website. It is imperative to utilize payment gateway services that can handle the needs of a high-risk business. At MMS, our high-risk payment gateway was designed to help make the riskiest of businesses run smoothly no matter the industry or demands of their merchant account.
In addition to operating a high-risk payment gateway, it is important to have the ability to manually enter transactions. Check with all payment gateway providers that their system also doubles as a virtual terminal, that way there are no problems when trying to run MOTO transactions. At MMS, our payment gateway provides businesses with a PCI-compliant virtual terminal to secure all transactions, no matter where they originate from.
Why are Forex Credit Card Processing Solutions Considered High Risk
Most business models that include international transactions or multiple currencies will be considered high risk by major credit card companies. This is simply due to the inherent risk involved in processing foreign transactions. There is more risk for error, chargebacks, and fraud with these types of transactions.
In the United States, it is illegal to process credit cards as a means to fund forex trading accounts. You can use debit cards because those transactions represent actual liquid cash. Many other countries allow credit cards to be used for this purpose, but in the US, you can only use debit cards or other forms of cash.
One of the key concerns with forex trading and forex merchant accounts is the lack of regulation. Since no country has jurisdiction over another country's currency, it is impossible to regulate the entire forex system. Instead, various payment processors in different countries do their best to offer solutions that mitigate risks for merchants.
Chargebacks are another huge issue for the forex industry. Frustrated investors will often attempt, and succeed, at filing chargebacks, claiming fraudulent expenditures. Sometimes, these claims are legitimate and someone's card was used unlawfully on a trading site. However, it is very common for traders who lost a lot of money on a trade or didn't perform as expected in the market will untruthfully claim that their card was used fraudulently, resulting in extensive chargebacks to the merchant.
Why Process with MMS Forex Merchant Accounts?
Merchant Marketing Services wants to be a true partner to you in all of Merchant Marketing Services wants to be a true partner to you in all of your business goals. We want to see you not only succeed in your current business model but also to grow and thrive at a greater level. We can back this promise by offering the best solutions at the best prices.
Our consultants are experienced with forex merchant accounts and will take the time to listen to your needs and devise a plan and a product that will work for your brokerage. We want to partner with you in the business of success and help you get to the next level. Give us a call for a free consultation and see what we can achieve together.