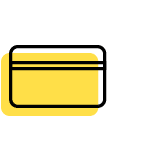 Credit Cards
Our banks will process and approve your customers' cards quickly and you will receive your payout promptly, and at the lowest rates.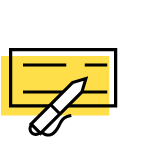 eCheck and ACH
We can process checks using ACH, ICL, and Check21. We can even process checks for Canada and some European banks.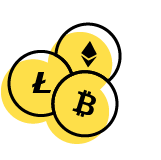 Crypto Payments
MMS can process your payments in any of the popular cryptocurrencies. Our technology offers you these payment options in a simple and easy way.
Features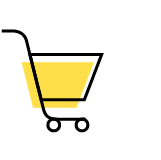 Shopping Carts
If you are an eCommerce merchant and need to have shopping cart support, we have many carts integrated. If we need to we will fit your shopping system to our gateway.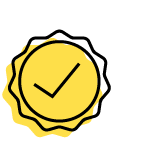 Quick Approval
Easily enter your information directly into our website. Upload your KYC information and documents too. We will get you processing fast.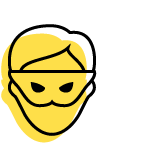 Fraud Scrubbing
Reduce declines and chargebacks. MMS performs fraud scrubbing using a wide range of parameters to assess the riskiness of transactions.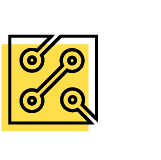 Easy Integration
Don't worry, we know how to integrate your website with our gateway. We provide our API documents and sample code to get you started.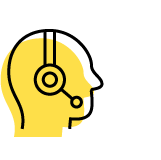 Superior Support
Our highly trained support staff is ready to help. With over 10 years of experience, our team is qualified to answer your questions
Real-Time Reporting
Get up to the minute reports on all aspects of your processing. Download the results to your computer. View graphs and charts to analyze your business.
Simple and Powerful
Advanced Reporting
The Dashboard page provides an at-glance view of your most important information. Refine your data to see vital statistics with the easy-to-use and powerful filters.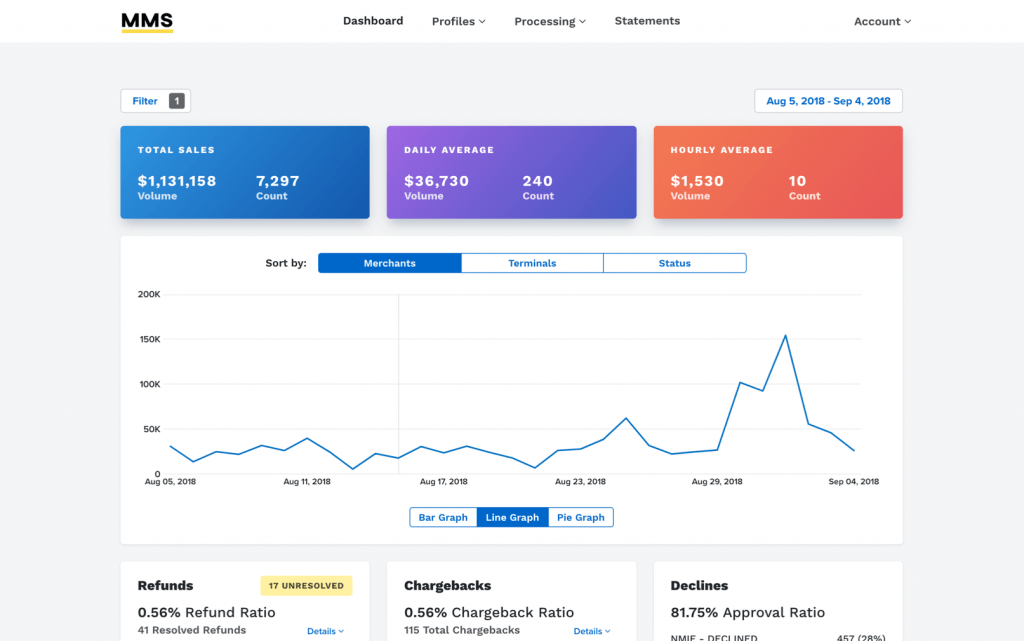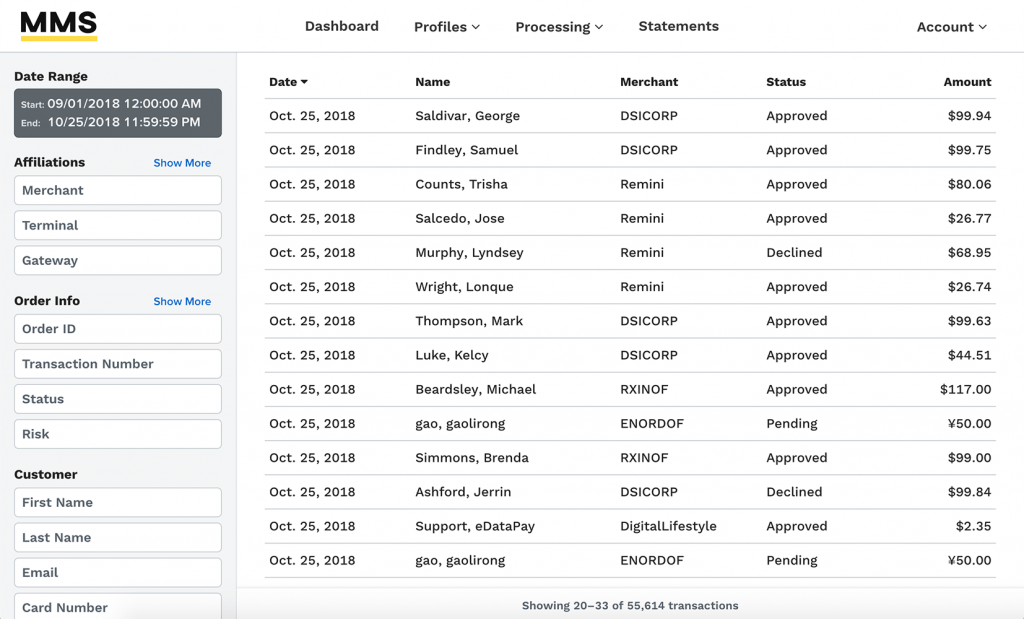 Powerful Search Tools
Trying to find details for the customer you have on the phone? You're only a few clicks away with simple and powerful search tools.
---
Learn more about our services